At Greater Good, our mission is to share scientific research that can help promote a happier, more compassionate society. With the recent COVID-19 outbreak, we're committed to bringing you stories, tips, and tools for these uncertain times in our global community.
We'll continue to update this page with resources for individuals, families, and educators. You can read our latest coronavirus coverage, or start with these key articles:
Other resources below (click to jump to a section):
Lessons for post-pandemic life
Resources for stress and anxiety
Resources for fostering connection
Well-being resources for parents
Well-being resources for educators
Well-being resources for health care professionals
Well-being resources for workplace leaders
Other coronavirus well-being resources
Lessons for post-pandemic life
Resources for stress and anxiety
Resources for fostering connection
Discover science-backed practices for more resilience, connection, and well-being, with step-by-step instructions on how to implement them in your life.
Learn research-tested strategies that you can put into practice today. In each episode, a guest tries a specific practice for well-being or connection, and shares their experience.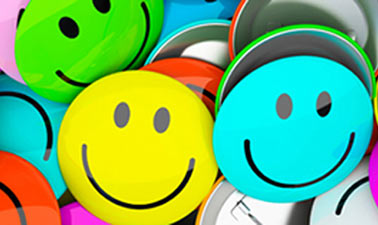 While you're home, try our online, self-paced course, offering skills to boost resilience and well-being in your life. Results from tens of thousands of our students show that it helps them reduce stress and feel more connected to others.
Made in collaboration with Holstee, this toolkit includes 30 science-based practices for a meaningful life.
Well-being resources for parents
Articles for resilience and connection
Practices for parents and kids
Videos for parents and kids
Well-being resources for educators
A free online resource for social-emotional learning practices you can weave into your new homeschooling plan.
Greater Good in Education offers Supporting Learning and Well-Being During the Coronavirus Crisis, a collection of activities, articles, and videos. It includes practices and other resources offering ways to address student and adult anxiety in this time of uncertainty, and strategies for cultivating our human connection through kindness, compassion, and other prosocial qualities.
Well-being resources for health care professionals
Well-being resources for workplace leaders
Other coronavirus well-being resources
For parents
For educators