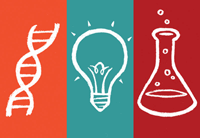 * Greater Good Research Digests offer short summaries of recent studies on happiness, empathy, compassion, and more. Quick to read, easy to digest—we review the research so you don't have to! Subscribe to the Research Digests RSS feed to receive future digests.
More than a Thank You Note: The Power of Gratitude Letters
"Letters of Gratitude: Further Evidence for Author Benefits"
Toepfer, S. M., Cichy, K., Peters, P. Journal of Happiness Studies, published online April 2011.
This study suggests that thanksgiving shouldn't be reserved for a single holiday: There are strong psychological benefits to expressing thanks to people on a regular basis. Researchers divided 219 adults into two groups. Every week for four weeks, all of the adults reported their levels of gratitude, happiness, life satisfaction, and depressive symptoms. During weeks two, three, and four, half of the participants wrote "gratitude letters" to someone else, expressing appreciation for that person; the other half didn't write letters. The letters were mailed after the study ended.
Over the four weeks, the results show that happiness and life satisfaction increased significantly, and symptoms of depression decreased significantly, for the writing group but didn't change for the other group. Levels of gratitude stayed the same for both groups. The authors suggest that gratitude may just be a fixed quality, but the action of writing with gratitude generates overall positive feelings that increase happiness and life satisfaction and reduce one's chances of developing depression. —Alice Hua
Tags: depression, gratitude, happiness
Nurturing Moms Are Better than Money
"Pathways to Resilience: Maternal Nurturance as a Buffer Against the Effects of Childhood Poverty on Metabolic Syndrome at Midlife"
Miller, G., et. al. Psychological Science, publication forthcoming.
Past research has shown that kids from low socioeconomic backgrounds are more likely to get sick and are more vulnerable to illness as adults. This study, however, suggests how mothers have the power to reduce some of these risks for their kids.
The authors looked at more than 1,200 adults, finding that those who'd grown up in a household with low socioeconomic status (SES) were more likely to show signs of physiological problems associated with diabetes, heart disease, and stroke. However, adults who reported having mothers who were nurturing, warm, and sensitive—who, for instance, were sensitive to their kids' needs and gave them attention when they needed it—were in significantly better health than their peers. By contrast, there weren't many health benefits associated with improving one's SES from childhood to adulthood. The researchers suggest that having a nurturing mother gives kids emotion-regulation strategies and helps them view the world as a safer, less threatening place, reducing the physical effects of stress associated with low SES. —Bernie Wong
Tags: children, inequality, money, mothers, parenting, resilience, socioeconomic status, stress