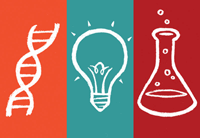 * This new Greater Good section, Research Digests, offers short summaries of recent studies on happiness, empathy, compassion, and more. Quick to read, easy to digest—we review the research so you don't have to! Subscribe to the Research Digests RSS feed to receive future digests.
How to Combat Loneliness
"A Meta-Analysis of Interventions to Reduce Loneliness"
Masi, Christopher M., et al. Personality and Social Psychology Review. Vol 20 (10), Aug 2010, 1-48.
What's the best way to deal with loneliness? This is no small question: a growing body of research is linking loneliness to physical and mental health problems such as weaker immune systems, heart trouble, lack of sleep, elevated blood pressure, increased cynicism and sadness, and lower self-esteem and cognitive abilities. In this study, some top loneliness researchers analyzed dozens of studies to determine the most effective strategies for reducing loneliness. The four most common strategies were improving people's social skills, getting them more social support, increasing their opportunities for social contact, and addressing people's negative thoughts about themselves and others.
The results show that the most effective strategy is to counter negative thoughts—to teach lonely people to identify knee-jerk negative thoughts they may have around interacting with others, and realize that these thoughts are just speculation, not fact. The authors suggest that this strategy can help remove people from a vicious cycle, whereby their negative thoughts prevent them from interacting with others, which would then reinforce their negative thoughts. —Bernie Wong
Tags: health, loneliness, negative emotions, social capital, social connections
TV and Toddlers
"Prospective Associations Between Early Childhood Television Exposure and Academic, Psychosocial, and Physical Well-being by Middle Childhood"
Pagani, Linda S., et. al. Archives of Pediatrics & Adolescent Medicine. 164 (5), May 2010, 425-431.
This study offers support for many of the suspicions surrounding children's exposure to TV. Child experts analyzed data on 1,314 kids whose parents reported the amount of TV those children watched at 29 and 53 months of age; when these children were 10 years old, the researchers collected data on their academic, social, and health habits from parents and teachers. The results showed that for every additional hour of TV the children watched at 29 months, they showed a seven percent decrease in math scores and classroom engagement (including their levels of attentiveness and persistence) at age 10. Kids who watched more TV were also more likely to be victimized by their classmates, were less physically active, ate fewer fruits and vegetables, and had higher body-mass indexes. The researchers stress the importance of not only curbing the amount of TV toddlers watch but also making parents and guardians more aware of these recommendations from the American Academy of Pediatrics: no screen media exposure for infants and less than two hours per day for kids ages two and up. —Bernie Wong
Tags: achievement, childcare, children, diet, education, exercise, media, obesity, television