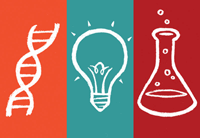 * This new Greater Good section, Research Digests, offers short summaries of recent studies on happiness, empathy, compassion, and more. Quick to read, easy to digest—we review the research so you don't have to! Subscribe to the Research Digests RSS feed to receive future digests.
How Doctors Can Help You Lose Weight
"Physician Communication Techniques and Weight Loss in Adults: Project CHAT"
Pollak, Kathryn I., et. al. American Journal of Preventive Medicine, Vol 39 (4), October 2010, 321-328.
More than 60 percent of Americans are overweight or obese. While some doctors may simply recommend exercise and diet, this study suggests that how doctors communicate with their patients about weight loss can have a big effect. Researchers recorded interactions between 40 primary care physicians and 461 overweight or obese patients. Three months later, there were no differences in weight loss between patients whose physicians did or did not discuss their weight. However, patients did lose weight when their doctors demonstrated more understanding and empathy toward them—for instance, by accepting their lack of motivation for change, praising their progress, and showing support for their goals. When doctors were not as encouraging, their patients gained or maintained their weight. —Anahid Modrek
Tags: communication, doctors, empathy, health, obesity
Why Some Child Soldiers Don't Develop PTSD
"Posttraumatic Resilience in Former Ugandan Child Soldiers"
Klasen, Fionna, et. al. Child Development, Volume 81 (4), July/August 2010, 1096-1113.
What protects people who experience a traumatic event against developing Post Traumatic Stress Disorder (PTSD)? To help answer this question, researchers interviewed former Ugandan child soldiers—a group affected by repeated exposure to wartime traumas—to learn more about the children who did not show signs of PTSD. They found that children who had less exposure to domestic and community violence, lower feelings of guilt, less motivation to seek revenge, more financially secure families, and greater spiritual support were less likely to develop PTSD. —Janelle Caponigro
Tags: children, family, forgiveness, revenge, spirituality, stress, trauma, violence, war