These are the most recent things on the site for the tag: Expressions. You can view more tags here.
A new study sparks scientific debate about emotional expression—and raises questions about what we all have in common.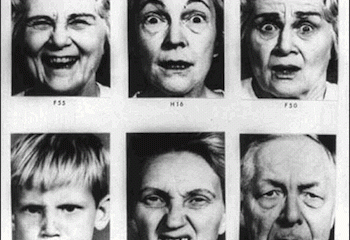 Charles Darwin argued that we can detect someone's emotional state by looking at her face. Does new research prove him wrong?

A new study suggests how our facial expressions affect our happiness.
His body language betrayed him.