Elise Proulx is the Greater Good Science Center's marketing director.
Discover our podcast this month!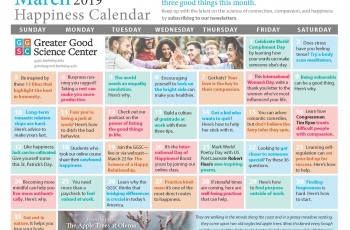 Give compliments, catch some flicks, and jot down three good things this month.
Still looking for books to take with you on vacation? Here are some terrific novels and memoirs that explore Greater Good themes.
Greater Good's editors pick this year's most thought-provoking, important, or useful nonfiction books on the science of a meaningful life.
According to a new study, pregnant women lose gray matter in their brains—and this process helps them figure out what other people need and feel.
Last month, the third World Congress on Positive Psychology convened leading scientists to explore the keys to a happy and meaningful life.…