Jill Suttie, Psy.D., is Greater Good's book review editor and a frequent contributor to the magazine.
When we witness acts of goodness, we're more likely to see our common humanity.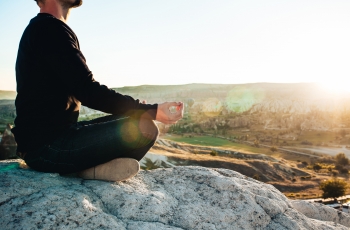 New studies suggest that training in mindfulness may help us show more care and compassion toward others.
Neuroscience research points toward the role our brains play in our happiness, even if we don't understand all the brain's mysteries yet.
Still looking for books to take with you on vacation? Here are some terrific novels and memoirs that explore Greater Good themes.
Midlife malaise is common, but take heart: Happiness tends to rebound as we get older, and there are ways to cope in the meantime.
Despite what we might assume, research suggests that self-compassionate people aren't always compassionate.