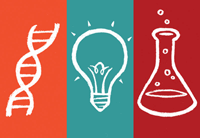 * Greater Good Research Digests offer short summaries of recent studies on happiness, empathy, compassion, and more. Quick to read, easy to digest—we review the research so you don't have to! Subscribe to our Research Digest feed to receive future digests in your Inbox.
Are Religious People Happier?
"Religiosity, Social Self-Esteem, and Psychological Adjustment: On the Cross-Cultural Specificity of the Psychological Benefits of Religiosity"
Gebauer, J., Sedikides, C., Neberich, W. Psychological Science, Vol. 23 (2), February 2012, 158-160.
Are religious people happier than non-believers? Not necessarily, according to this study. Through an online dating site (eDarling), researchers collected data on roughly 188,000 adults across several countries. They found that religious people are better adjusted psychologically and more comfortable in social situations—but only when they live in a country that places greater value on being religious. In cultures that don't value religiosity, non-believers enjoyed the same psychological benefits as believers. In other words, the benefits of being religious are related to the values that a society places on religion. —Brylyn Stacy
Tags: cross-national happiness, happiness, religion, spirituality
The Keys to Resilience
"Psychological and Social Factors that promote Positive Adaptation to Stress and Adversity in the Adult Life Cycle "
Ambriz, M. G. J.; Izal, M.; Montorio, I. Journal of Happiness Studies, September 2011, published online.
Why do some people bounce back from adversity better than others? This study explored the key factors in resilience. Three hundred twenty-five adults from Mexico and Spain, ages 18 to 87, who had experienced a significant amount of adversity in their lives completed surveys measuring their life satisfaction. Researchers also measured several factors that could promote resilience, including the adults' levels of self-esteem and optimism, and their amount of social connections. For these people who'd faced severe challenges in their lives, life satisfaction was higher among those with more self-esteem or optimism; a greater sense of control over their personal well-being; a stronger ability to accept or adjust to stressful events; a stronger inclination to seek emotional support from others; and more social contacts. —Bernie Wong
Tags: life satisfaction, optimism, resilience, social connections