Our monthly Happiness Calendar is a day-by-day guide to well-being. It can help inject a bit of happiness into your everyday life with videos, articles, practices, podcasts, and other content from the Greater Good Science Center and beyond.
This March, we're celebrating World Compliment Day, International Women's Day, and the International Day of Happiness, along with offering tips to help you think positively, boost compassion, find vulnerability, build long-lasting relationships, and create purpose outside of work.
We're also celebrating the power of poetry to spark our sense of awe with a video of former U.S. poet laureate Robert Hass. Read his full poem "The Apple Trees at Olema" here.
To open the clickable calendar, click on the image below.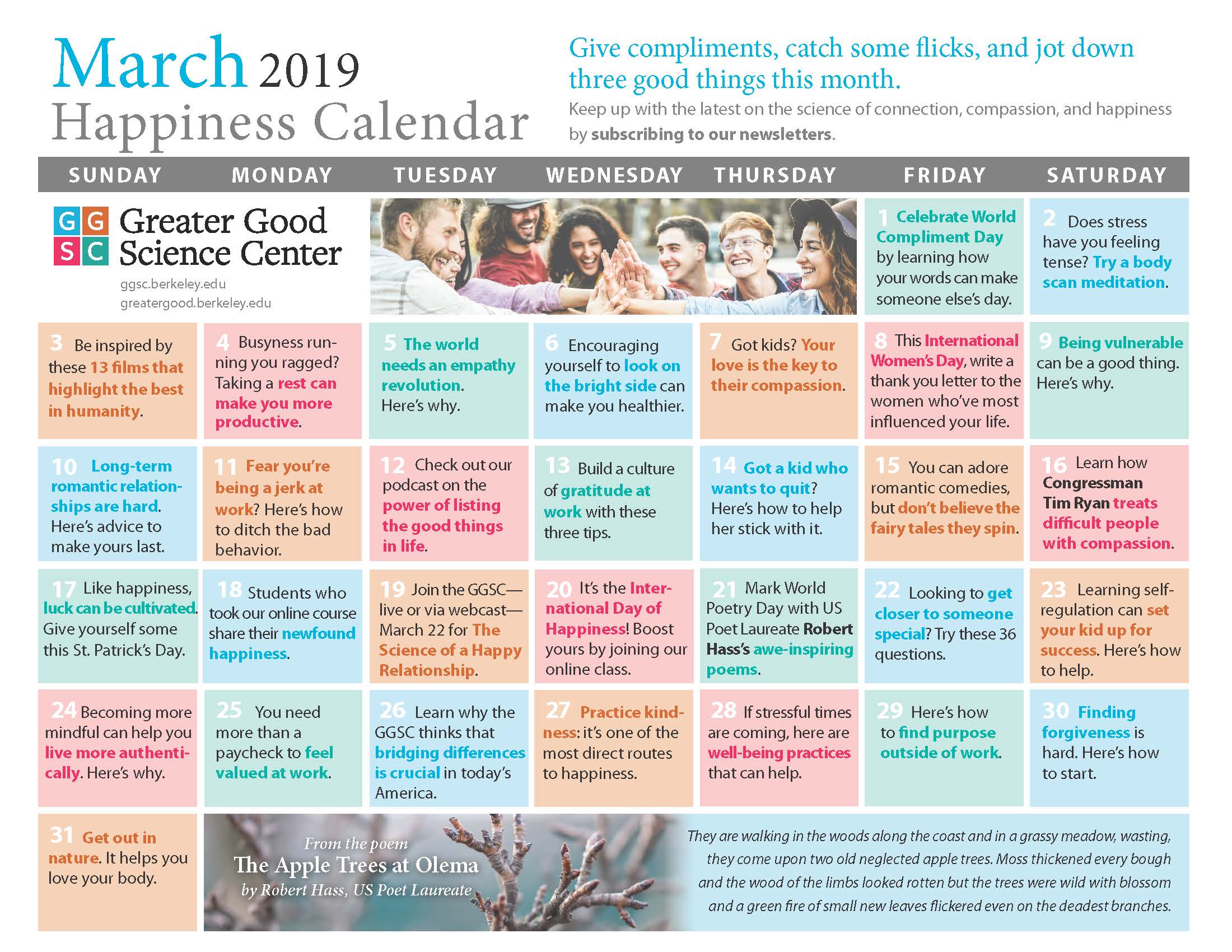 Subscribe to our Monthly Happiness Calendar