At Greater Good, our mission is to share scientific research that can help promote a happier, more compassionate society. With the recent COVID-19 outbreak, we're committed to bringing you stories, tips, and tools for these uncertain times in our global community.
We'll continue to update this page with resources for individuals, families, and educators. Here are our most recent articles related to COVID-19:
How to Keep the Greater Good in Mind During the Coronavirus Outbreak: Beyond good hygiene, follow these tips to help others with the way you think, feel, and communicate.
How School Closures Can Strengthen Your Family: Read three tips for how to cope if your kid's school closes, from Christine Carter.
How Can We Stop Prejudice in a Pandemic?: Learn from the 2014 ebola epidemic about what drives bias and how to fight it.
Eight Acts of Goodness Amid the COVID-19 Outbreak: Remember the acts of goodness, kindness, and heroism taking place around the world.
How to Help Teens Shelter in Place: Teens are not made for isolation, which makes COVID-19 especially hard on them. Here's how to help your teenager to see the bigger picture.
Why Taking Care of Your Own Well-Being Helps Others: Our emotional well-being can benefit the people around us.
Six Daily Questions to Ask Yourself in Quarantine: If you're sheltering in place, be sure to check in with yourself.
How Teachers Can Navigate Difficult Emotions During School Closures: Here are some tools for staying calm and centered amid the coronavirus crisis.
Four Things to Do Every Day for Your Mental Health: Make time in your schedule for these core human needs.
How to Be Intentional About Consuming Coronavirus News: Researchers and media experts weigh in on how to stay informed about coronavirus while protecting your mental health.
Dear Christine: How Can Divorced Parents Get on the Same Page During COVID-19?: Here are some tips for handling conflict between divorced parents.
How Can We Cooperate When the Pandemic Is Driving Us Apart?: Paul Atkins, coauthor of Prosocial, explains what will help us work together in the face of disaster.
Connect with us live
Join the Greater Good Science Center Tuesdays and Thursdays for Greater Good Together: 20 minutes of connection on Facebook Live. Our own Eve Ekman and Emiliana Simon-Thomas will lead a brief grounding practice and then offer practices to boost resilience, connection, or positivity. These sessions are FREE and our offering to give you a sense of community and connection during these hard times. They are easy to join: Just log in to our Facebook page Tuesdays and Thursdays at 1 p.m. PDT.
The Greater Good Science Center and Reimagine are partnering to present a Daily Dose of Togetherness every Monday, Wednesday, and Friday at noon through April 3, 2020. We invite you, for free, to join these special 50-minute virtual experiments where we'll come together online and in community to enhance our collective well-being. Find out how to register in advance and keep up with the calendar here.
Other resources below (click to jump to a section):
Resources for stress and anxiety
Resources for fostering connection
Well-being resources for parents
Well-being resources for educators
Well-being resources for health care professionals
Other coronavirus well-being resources
Resources for stress and anxiety
Resources for fostering connection
Discover science-backed practices for more resilience, connection, and well-being, with step-by-step instructions on how to implement them in your life.
Learn research-tested strategies that you can put into practice today. In each episode, a guest tries a specific practice for well-being or connection, and shares their experience.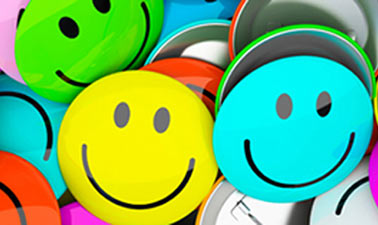 While you're home, try our online, self-paced course, offering skills to boost resilience and well-being in your life. Results from tens of thousands of our students show that it helps them reduce stress and feel more connected to others.
Made in collaboration with Holstee, this toolkit includes 30 science-based practices for a meaningful life.
Well-being resources for parents
Articles for resilience
Practices for parents and kids
Videos for parents and kids
A free online resource for social-emotional learning practices you can weave into your new homeschooling plan.
Well-being resources for educators
Greater Good in Education offers Supporting Learning and Well-Being During the Coronavirus Crisis, a collection of activities, articles, and videos. It includes practices and other resources offering ways to address student and adult anxiety in this time of uncertainty, and strategies for cultivating our human connection through kindness, compassion, and other prosocial qualities.
Well-being resources for health care professionals
Other coronavirus well-being resources
For parents
Kind World Explorers, from Camp Kindness Counts, a Greater Good Parenting grantee: A guidebook to support parents with distance learning that provides activities and example conversations that families can have to help foster communities of compassion.
Resilient Parenting, from Lutheran Social Services of Minnesota, a Greater Good Parenting grantee: A digital, online parenting tool that can be made available to any families in need of support. It includes topics such as self-care, addressing trauma, how to have difficult conversations with children, and many other very pertinent topics for these times with a focus on character-building. This tool is a partnership between a social worker/case manager and a family, via phone, tablet or laptop that allows for weekly reflection, sharing and support. To receive it, email Heather.Kamia@lssmn.org.
Parents and COVID 19: Helping Your Children, from InfoAboutKids.Org: Here are suggestions for talking with younger and older children about COVID-19, as well as suggestions for parents.
How to Talk to Children about Difficult News, from the American Psychological Association: Instead of shielding children from the difficult news around us, adults should talk to kids about what is happening.
Parent/Caregiver Guide to Helping Families Cope With the Coronavirus Disease 2019, from The National Child Traumatic Stress Network: This resource will help parents and caregivers think about how an infectious disease outbreak might affect their family— both physically and emotionally—and what they can do to help their family cope.
How to Talk to Your Kids About Coronavirus, from PBS KIDS for Parents: Share age-appropriate information, provide reassurance, and what they can do to help during COVID-19 pandemic.
2019 Novel Coronavirus (COVID-19), from Healthy Children, American Academy of Pediatrics: Tips for parents about what they need to know about COVID-19.
For educators